Ideal Care with Ideal Service
Compassionate, Caring Delivery and Reliable Support
• Wide range of medical equipment and supplies

• Exceptionally quick turn-around times

• 24/7 same day delivery on most items

• Approved Medicare and Medi-Cal provider with Full DME accreditation

• Access to bilingual company staff
Enabling you through quality medical equipment
Experience
With over 22 years of experience in the Durable Medical Supply industry, Ideal Home Care has focused on providing quality products and great customer service .
Reliable Quality
Ideal Home Care promises reliable equipment to its customers and ensures that the customer is satisfied with quality.
Customer Service
Rather than just dropping equipment off at a patient's door, Ideal Home Care "goes the extra mile" to make sure your questions are answered.
We specialize in providing a wide selection of rehabilitative products:
Power Mobility, Custom Seating & Accessories

Full Service Complex Rehab Provider

Ongoing Monitoring
Ongoing Monitoring and Quick Home Delivery
CPAP, BIPAP, Nebulizer

Oxygen Concentrators

Portable O2 Systems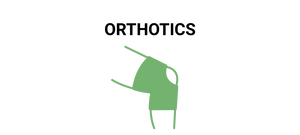 You Can Rely on Ideal Home Care to Provide the Equipment you Need
Braces and Splints

Lower Extremity Orthotics

Cervical Orthotics
We're Experts in Patient Care and Customer Satisfacation
Walkers, Canes & Crutches
Wheelchairs

Hospital Beds, Low Air Loss Matresses

Commodes, Patient Lifts, Gel Overlays